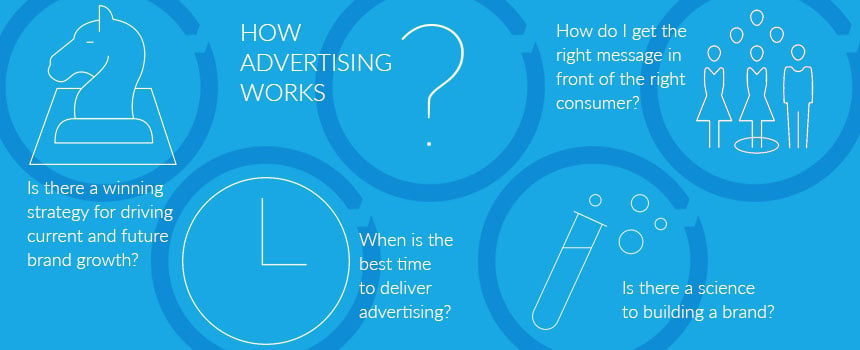 NCS Chief Research Officer Leslie Wood was recently recognized for her decades of seminal market research work. But this is only the beginning for her and NCS.
By Carl Spaulding, EVP of Strategy, NCS
The strange thing about a lifetime achievement award is it implies the recipient's career is over.
So when Leslie Wood, NCS's chief research officer, received the Advertising Research Foundation's Erwin Ephron Demystification Award in April, in recognition of her decades of illuminating research work, she had one message for the attendees: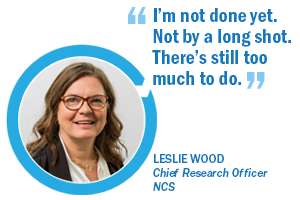 Leslie's attitude—that there is still work to be done, new truths to be discovered—is the very reason she received the award in the first place. It's this endless curiosity and passion for uncovering the underlying dynamics of advertising that ensures she, and the rest of our team at NCS, will continue to break new ground in the future.
The digital revolution brought with it Big Data, the immensity of consumer and marketing information that has allowed researchers like Leslie to analyze the art and science of advertising at a scale and depth once thought impossible. Thanks to them, marketers are able to target and measure the effectiveness of their advertising with unprecedented accuracy.
But at the same time, digital has made advertising incredibly more complex. The number of platforms has increased substantially (and continues to grow) and attention is more dispersed, leaving many lifelong media professionals uncertain about how to maneuver this shifting landscape.
Exploring this uncertainty, though, is exactly where the opportunity lies.
NCS has never rested on its laurels or basked in the success of its previous research. Media is constantly evolving, and NCS has always sought to grow and adapt to align with it.
No one embodies this commitment better than Leslie. Early in her career, for example, she exhibited an interest in Project Apollo, a landmark study into consumers' purchase behaviors over the course of several years. Leslie was ahead of her time, though. The firm she worked for wasn't able to make it profitable and had to scrap the project.
Leslie's solution was to start her own firm, Media Trust, including six of the smartest people she could find — Colin McDonald, Bill Moran, Jim Spaeth, Bill Moult, Walter Reichel and Ed Binkowski — to analyze Project Apollo single-source data and it was the most notable study to prove, empirically, that advertising works. To this day, it's often cited as the most influential work of advertising research in the industry's history.
"All that work laid the foundation for all the analytical tools later refined and extended by NCS," Leslie's friend and former Nielsen and Media Trust colleague Bill Moult said at the ARF award presentation.
10:13
Leslie brought her entrepreneurial spirit to NCS in 2011, when she became the company's Chief Research Officer. She has been helping NCS push the advertising industry forward ever since. Under her leadership, NCS has been able to bring thought leadership to the market and in-depth insights to our clients about how targeting and creative work together to drive sales in the short-term and how that translates to long-term growth, how to measure ad effectiveness across platforms, when consumers are most persuadable and how advertising affects consumers on a neurological level. We are proud of our relentless pursuit of understanding of how advertising works.
NCS is looking to build upon that work and bring clarity to an increasingly fractured media ecosystem. As Leslie mentioned in her acceptance speech, NCS is currently examining how to more accurately measure ROI across platforms, how to measure the brand equity of direct-to-consumer brands and how to reconcile privacy concerns with advances in ad targeting technology.
Near the end of her acceptance speech, Leslie quoted Nobel Prize-winning economist Kenneth Arrow, and said, "Unsolved problems, that's one of the great signs of progress."
Media activation and measurement have lots of unsolved issues and opportunities, and all of us at NCS look forward to solving them.
Explore More
Watch the rest of the ARF award speeches below.
Joan Fitzgerald
Scott McDonald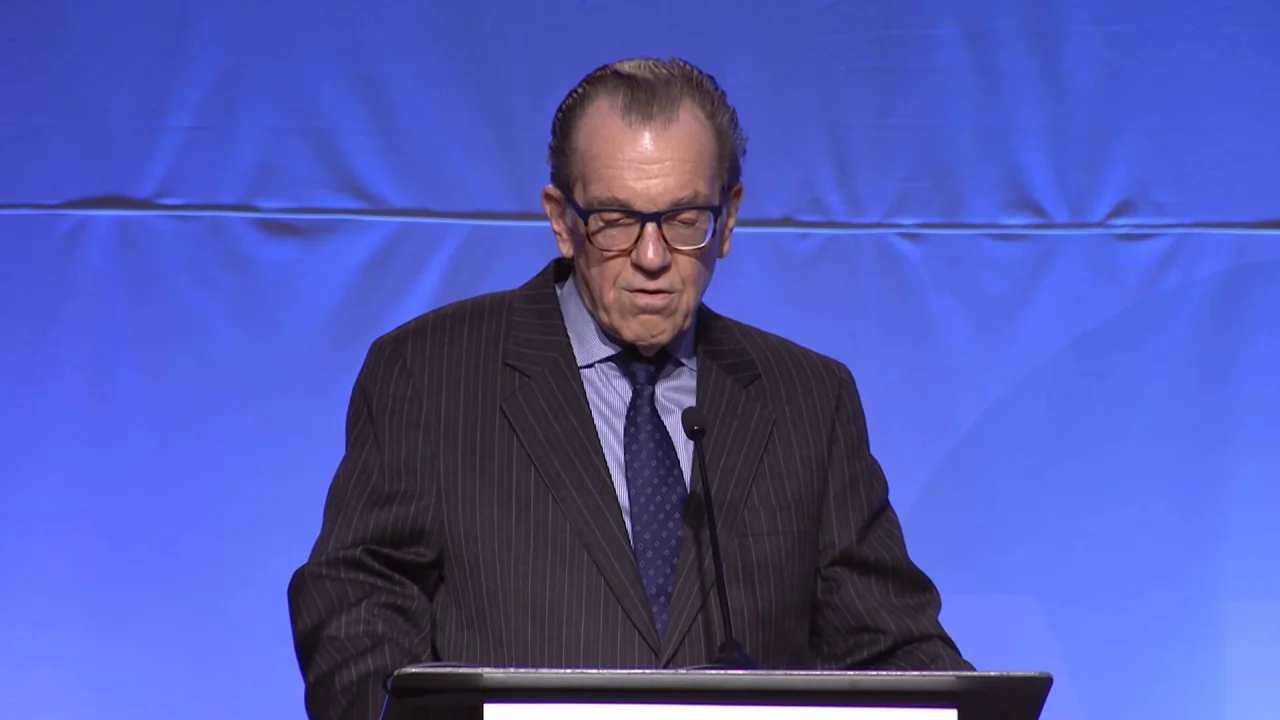 David Poltrack
---