NEW CASE STUDY:
WITH ADDRESSABLE TV, CONQUER THE COMPETITION
... JUST LIKE THIS PEANUT BUTTER BRAND

There's no denying that linear television offers incredible reach. But chances are, your buyers span several demographics. People are streaming more than ever during this time, but what does that mean for advertisers? With addressable TV, there are opportunities for brands to make sure their media dollars are having the most impact on sales.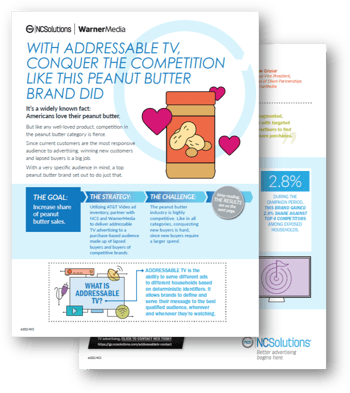 Download the Case Study:
Find out how a peanut butter brand found success with addressable TV to expand reach and connect with the right buyers.