YOUR BUYERS—THEY ARE A-CHANGIN'
DOWNLOAD:

PANDEMIC

PERSONAS TO INSPIRE YOUR CUSTOM AUDIENCES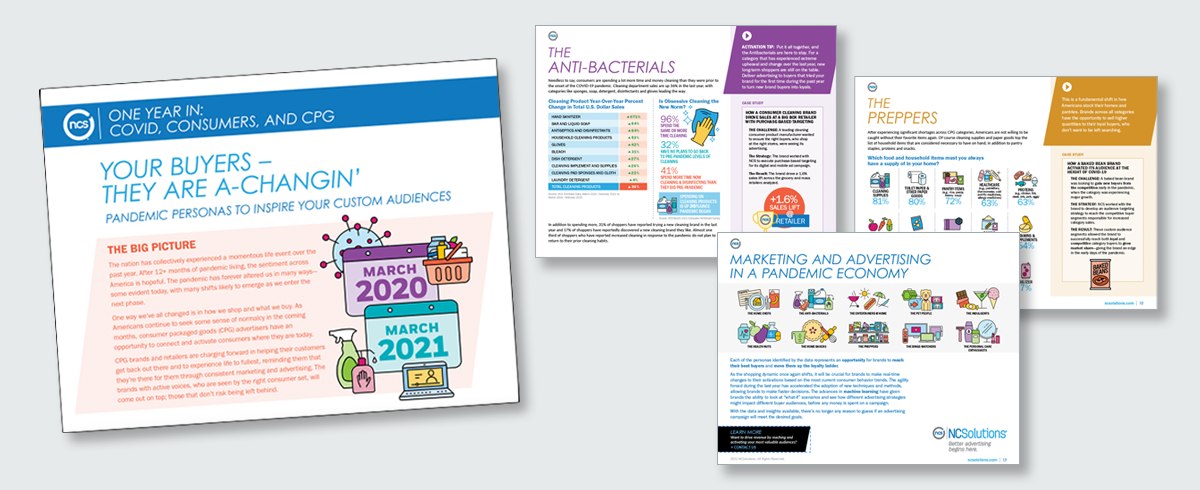 Many things that brands once knew about their buyers — the behaviors they could rely on to make decisions — are no longer true.
To understand what shopping looks like today, how it has changed and what it will look like as we move forward, NCS has turned to consumer spending data as well as insights from a national consumer survey. Analysis of these data have revealed ten new buyer personas— personas that we expect to stick around.
Download the e-book
Download this e-book to learn about these new buyer personas to inspire your own audience targeting efforts—so you can efficiently reach your brand's best buyers.