DOWNLOAD PIN-SPIRATION FOR ADVERTISERS
HOW TO CAPTURE THE POWER OF VISUAL DISCOVERY TO MAXIMIZE ROAS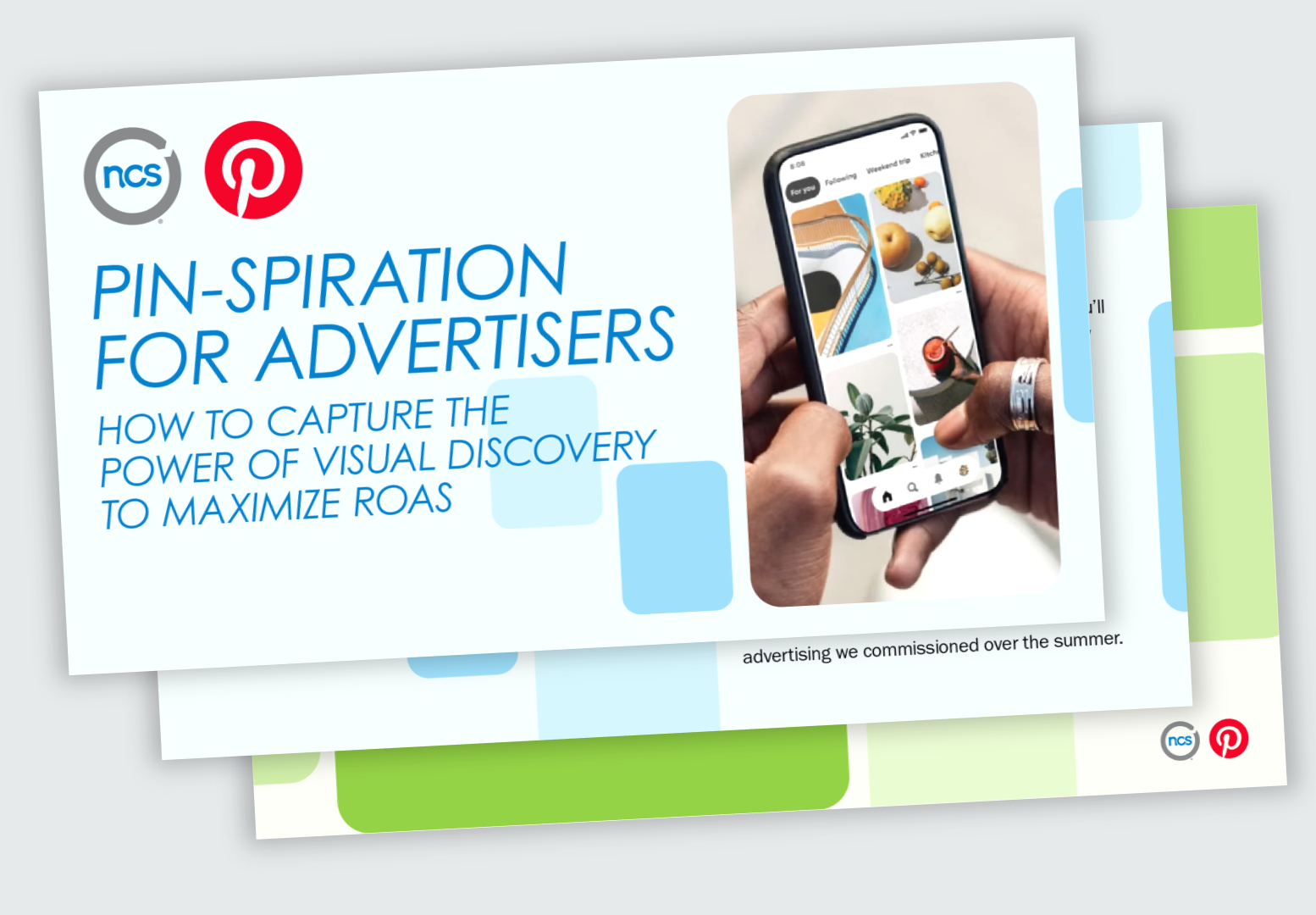 74% of Americans find images in search results to be helpful when making a purchase decision, making visual discovery a particularly effective way for CPG brands to drive sales. Download these best practices from a new consumer sentiment survey and gleaned from the latest NCS Meta-Study of Pinterest advertising campaigns for CPG brands. Learn how to:
Use visual discovery and qualified audience targeting to inspire consumers and influence their purchases
Optimize reach, frequency, and creative formats to drive ROAS
Measure your Pinterest campaigns to prove the value of your advertising strategy
For Pin-spiration, download the best practices to capture the power of visual discovery to drive ROAS for your brand.