Announcing the NCS Advanced TV Suite
With the release of the NCS Advanced TV Suite, you can now use purchase data to target, optimize and measure your next advanced TV campaign.

Precisely reach high-potential buyers with purchase-based targeting.
Measure the sales and improve your advertising ROI.
Optimize campaigns by understanding the cross-screen dynamics.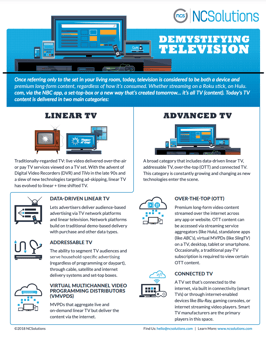 Download The Infographic!
Download our latest infographic to learn more.