UNLEASH THE SALES LIFT POWER OF ADVANCED TV
DOWNLOAD

E-BOOK: STREAMING OUR HEADS OFF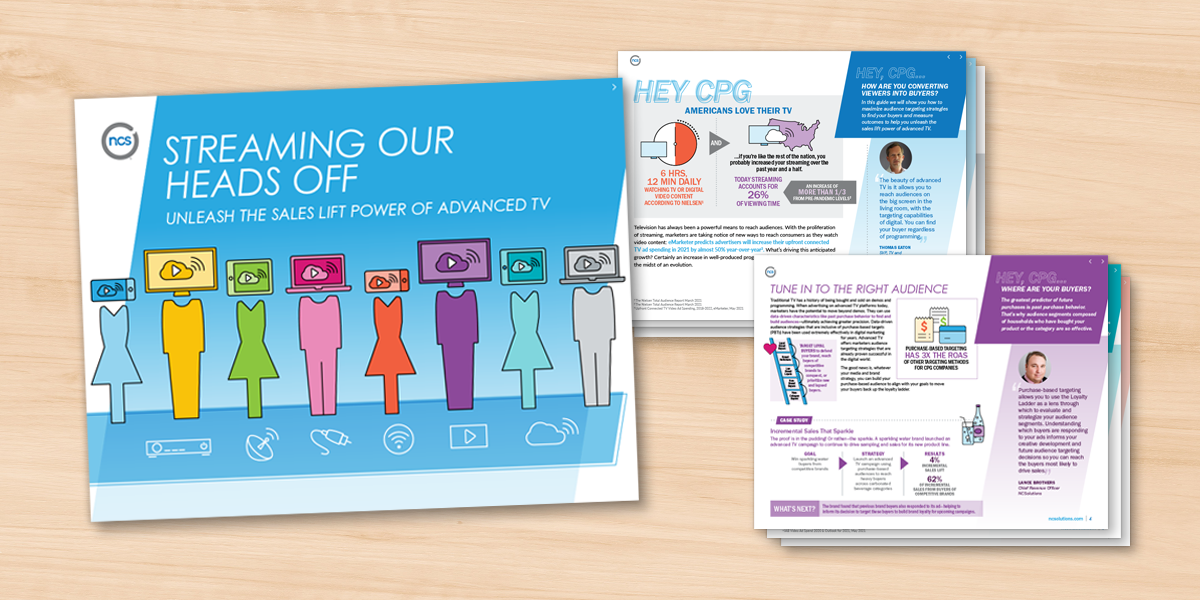 Consumer study on attitudes on advertising reveals 40% of U.S. consumers are receptive to ads while they stream. CPG marketers are taking notice of new ways to reach consumers as they watch video content.
Yes, CPG brands—you can reach the right buyers and know how you've driven incremental sales on advanced TV. With the right audience targeting strategies to find your buyers and measuring sales outcomes, you can unleash the sales lift power of advanced TV for your brand. Tune in, download and learn:
The most important KPI in a cookieless future
Five tips to get started with advanced TV
Case examples of successful advanced TV campaigns
DOWNLOAD E-BOOK
And drive return on ad spend on advanced TV today.