DOWNLOAD: UNLEASH THE SALES LIFT POWER OF ADVANCED TV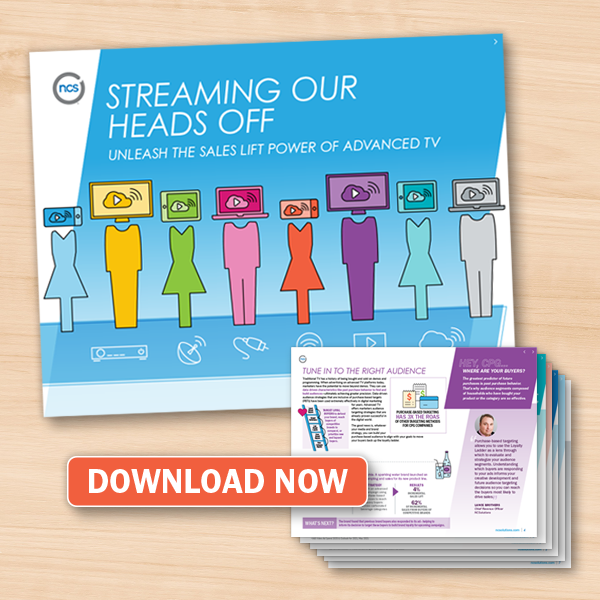 40% of U.S. consumers are receptive to ads while they stream, according to a recent NCS consumer sentiment survey.
Hey CPG brands—you can reach the right buyers on advanced TV RIGHT NOW. We've got the in on better advanced TV advertising outcomes.
TUNE IN AND LEARN:
How to measure and grow in a cookieless world
Strategies to go beyond reach to qualify your audiences
Ways to get started with five tips for advanced TV marketing
From case studies—including how one brand saw 21% sales lift by leveraging purchase-based targeting (PBT)